On this page I'll include an annotated list of all the star's film, television, and stage appearances. I'll include pictures and comments on each film. I'll also include sample sound and video files, if I can get my hands on some.

Here's an example of a format I might use for the entries in my filmography.
It's not surprising that Ryan Stiles would feel comfortable doing a comedic turn in the role of Lewis, one of Drew Carey's ever-present friends in the new comedy, "The Drew Carey Show." After all, the first job Stiles ever had was that of a stand-up comedian. Although he was a good student, Stiles admits that "being a high-school senior gave me too much freedom." He got so carried away with his flexible schedule that he quit school a few months shy of graduation and got a job doing stand-up comedy in Vancouver. In spite of his parents' objections, he was able to support himself for several years, but "I got out of stand-up when everybody else started doing it," he says. He didn't stray too far from the world of comedy. In 1986, he joined the highly acclaimed Second City comedy ensemble in Toronto, where he honed his improvisational skills. In 1990, Stiles moved to Los Angeles to perform with the Los Angeles Second City group. Film and television roles soon followed, including roles in "Hot Shots" and "Hot Shots, Part Deux." Stiles' television credits include "Parker Lewis Can't Lose," "Mad About You" and cable's "The Hitchhiker." He's currently a series regular on the British improvisational series, "Whose Line Is It, Anyway?," which has been nominated for three CableACE awards. During the 1994-95 baseball strike, Stiles and acclaimed director Joe Pytka made some memorable commercials for Nike. That's Stiles in the empty baseball stadium doing the wave solo. When he's not at work, Stiles spends his time thinking about work.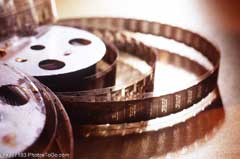 he omly been in like three movies. but he has mostly been in tv series shows.